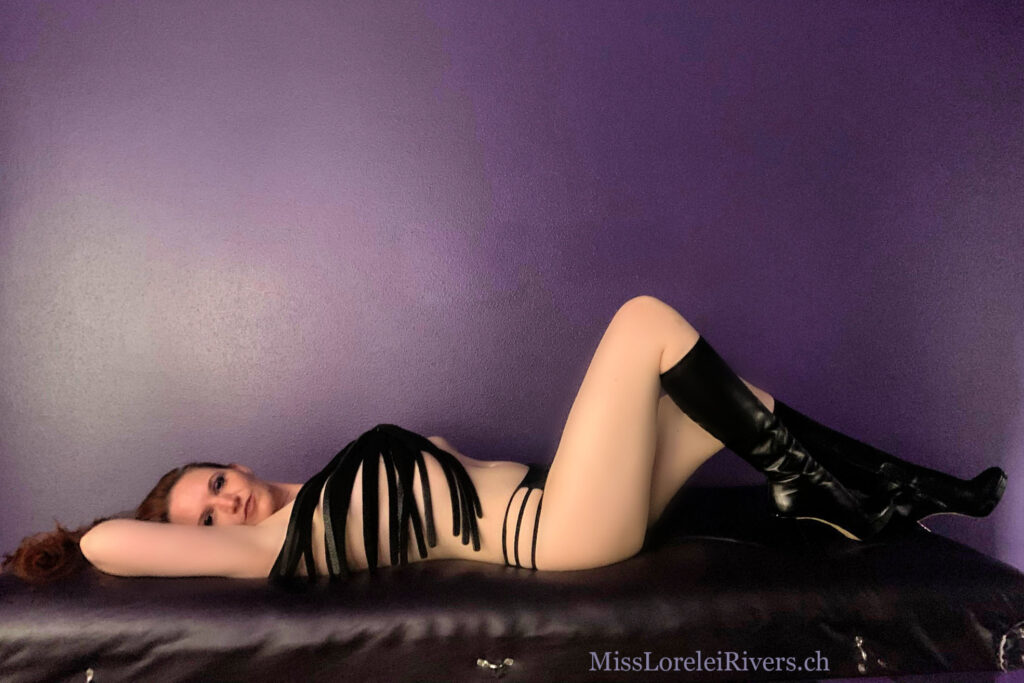 Oh, the song of Lorelei,
Charms the moon right from the sky.
She will get inside your mind
Lovely Lorelei
–Blackmore's Night
***
I am up to date with my COVID-19 vaccinations, and am currently scheduling in-person sessions with fully immunized visitors (at least 4 shots of Pfizer or Moderna, including the Fall 2022 bivalent booster, now available). If you haven't yet had your latest shot, please wait to schedule until you have.
***
Welcome to the online home of Miss Lorelei Rivers, sensual dominatrix in Seattle. Are you ready to embark upon an intimate adventure with me? Allow me to charm your mind and seduce your senses as we journey together into the realm of fantasy and desire.
Whether you are a novice or experienced player, I'm eager to share my own favorite fantasies and to delve into yours. Join me in my serene and welcoming West Seattle playroom for an exploration of pleasure, pain, and everything in between. I welcome playmates of all ages, genders, and ability levels. I am conveniently located near Sea-Tac Airport, for fly-to-me excursions.
(Are you interested in my softer side? Visit my companion site – companionship with a delicious twist…)